We are frequently asked "do you do Pilates for beginners?". The answer is yes! The benefit of this introductory beginners course in Pilates is that you get individualised care and attention as you learn the Pilates system of exercise. We aim to have you moving safely and effectively so you can maximise the benefits of this fantastic exercise system. 
Is the beginner course right for me?
This course is designed for you if: 
You aren't quite sure if Pilates is right for you
You want to improve your "core strength", but aren't 100% sure where to start? 
Perhaps traditional exercises haven't worked for you.
You would like some extra attention to make sure you're performing Pilates exercises safely and effectively
You might even be pregnant or have specific health or movement concerns that need a little more care or attention
If you answered "yes" to any of these questions, then the new Introductory Courses are designed for people like you.
If you have more questions or you're still not sure if this course is right for you, please call us and we'd love to help you find your perfect class.
What's involved in the Pilates Basics Course?
Prior to starting, you'll have an initial consult with your Physiotherapist who will:
Discuss your goals to determine if the beginner course is right for you
Assess your Core Strength using a combination of muscle assessment and Real Time Ultrasound
Put you through a series of tests designed to uncover hidden movement challenges 
Teach you the basic setup of Pilates that you'll use in the group setting, including how to activate your "core"
This session is rebateable through your Private Health fund.
You'll then attend four small group sessions (4-6 participants) to learn the basic repertoire safely and effectively.
What happens when I finish the beginners course?
On completion, you can transition to one of our range of other classes, or try another class type. You can find a description of classes and our current timetable here. These classes run on our class pass system.
How do I book?
Simply give us a call to book.
Pricing and intake details are below. Call us to book your place today. Spaces are limited.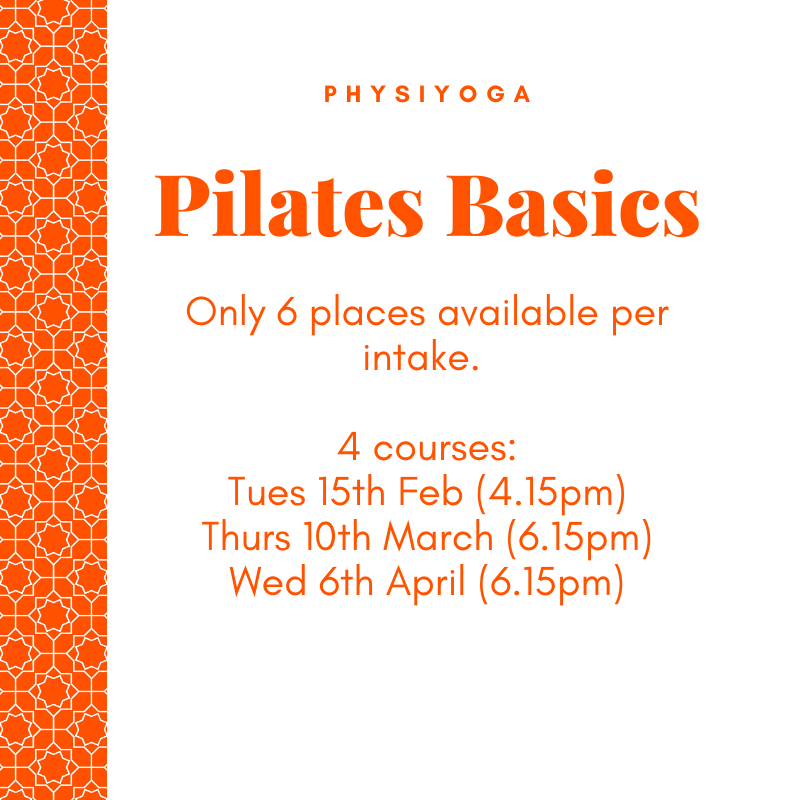 NEW DATES just announced:
Tuesday 8th March 5.15pm
Tuesday 5th April 6.15pm
Important information
Call us to book (online bookings not available for these special courses)
payment of the course is due on completion of your initial consult
All clients require the initial consult prior to starting
Payments are non-refundable and non-transferrable
Spaces are limited between 4 & 6 spaces per class and COVID density limits and social distancing applies