We take our time to understand you and gain a detailed history of your problem. This takes time. 
Our pricing reflects our commitment to you and ongoing professional development to bring you best in class service.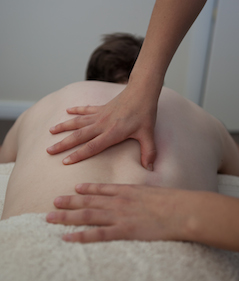 Principal Physiotherapist
Certified ConnectTherapy Practitioner 
One of just four Certified ConnectTherapy Practitioners in Australia, Emily uses the ConnectTherapy treatment model to assess and treat the whole body. ConnectTherapy encompasses the Thoracic Ring Approach to treat the ribcage in a unique, effective and innovative way.
Things to know…
All prices are listed here as a guide only and are subject to change without notice.
EPC clients: Other practitioners available with gap payment applicable. Call us to find out how this might apply to you.
Mat Classes (Yoga, Pilates Mat) 
Vital Health Exercise Physiology Sessions
Maximum capacity: 8 – 9 students (socially distanced)
Group Physiotherapy 
Maximum capacity: 4 clients
Terms and Conditions: Please select your pass type carefully as all class passes are non-transferrable and non-refundable. Please take note of the pass expiry period and ensure you select a pass that you can complete in the given period.
PhysiYoga Quickstart Program