Keen to get back into exercise that will help you to move and feel your best? We have designed our Quickstart Program to safely get you moving and feeling great.
Your Quickstart Program involves 3x 30 minute personalized therapeutic exercises sessions. 
Step 1: An initial consult for new clients (or talking to your physio at your next appointment) will determine if Quickstart is right for you. 
Step 2: Purchase a package of 3x 30 minute consults with your physiotherapists to set you up with a program and safe use of our equipoment.
Step 3: Join a small group or go to Independent sessions*
*minimum safety and competence standards are required for this option.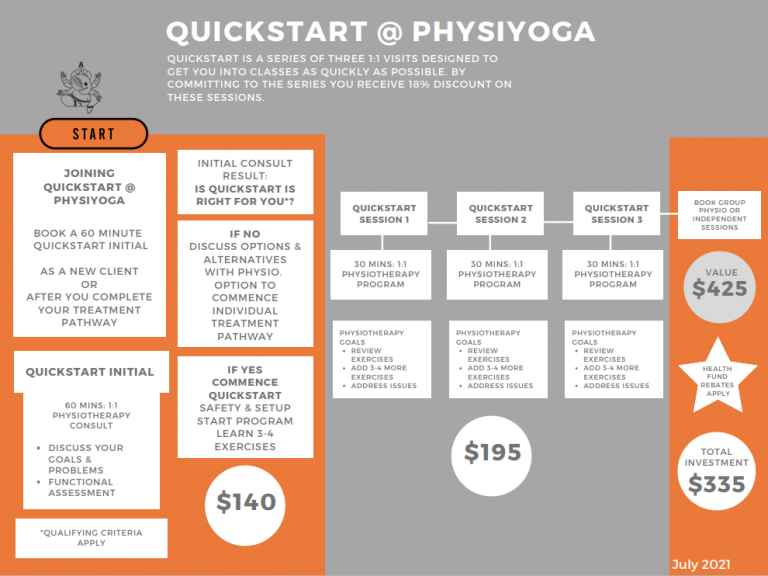 Our Quickstart Program is available for new and existing clients (one per person), is available for health fund rebates and is packaged to get you moving well and seeing results as soon as possible.

Contact us now to book your Quickstart program. Further details on our pricing page.