Pregnancy and Post Natal Services
Moving and feeling well is especially important for women as they plan to start or grow their family. Read our blog post about how to exercise safely during pregnancy. We offer a range of services to support women when they are ready to conceive, are expecting or have had their baby.
Prenatal exercise screening
Treatment for pregnancy related muscle aches and pains
Pelvic floor assessment (via ultrasound or by our dedicated Maternal Health Physiotherapist)
Abdominal muscle assessment
Management of muscle separation post pregnancy
Return to sport advice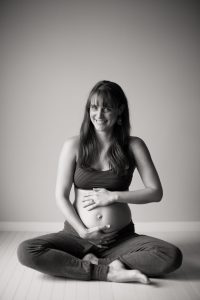 Download your free guide to women's health physiotherapy here.
Have more questions?
Book your free, confidential discovery phone call with one of our trained women's health physiotherapists today. Call the clinic or book online here. 
We can accommodate pregnant women in our current class timetable, as our instructors are highly skilled and qualified (physiotherapists and exercise physiologists). If you have an uncomplicated pregnancy and are simply looking to add the benefits of yoga and Pilates to your life, check out our timetable (we know it looks a little complicated, so we're delighted to talk to you over the phone or answer your emails) – you can then contact us or book online.
Our growing range of pregnancy and post natal group classes include Yoga and Pilates to get you back to moving well and feeling strong. Contact us today for up to date details on our current offerings.
Coming Soon! Wait list now open – contact us to book your spot.
This tailored approach to exercise therapy in this unique time of your life. Each woman entering our program is invited for a tailored assessment which includes:
Specific pregnancy and exercise screening
Ultrasound assessment of the abdominal wall and pelvic floor
Discussion of goals for the classes
Education and advice for healthy movement
This package starts with a private 30 minute introductory consult with our physiotherapist during which we will cover the key points to safe and effective exercise during pregnancy.
We use our ultrasound machine to view your abdominal wall and assess your pelvic floor contractions so you can know right from the start how to activate your core properly.
You then complete a five week Pilates course in our beautiful Pilates studio, learning how to move well, stretch and strengthen in a safe and inclusive environment. If you enjoy it, there are many options for continuing after this course finishes which we will discuss with you.