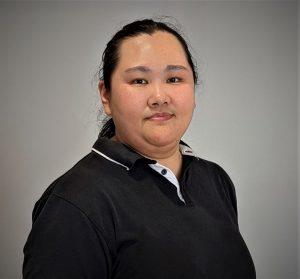 Diploma of Remedial Massage Therapy 
After studying English at University and gaining her Bachelor's Degree, Zen started working in the massage therapy industry.
"Communication is the key to human life", says Zen.
She loves to get to know each client and tailor the massage experience to their needs. She's interested to know about your aches and pains so she can adapt her approach for you.
Zen gained formal qualifications in remedial massage in Brisbane in 2017. She also provides amazing relaxation massages.
With the enthusiasm to keep learning every day, Zen looks forward to meeting every client on the massage table. When she's not massaging, you might find Zen cooking, discovering new dishes and talking about food.
Bookings for massage with Zen are open now.
Note: Clients with the following health funds are able to claim their rebates directly with their funds (not through HICAPS): Defence Health, HCF, Mildura Health Fund.