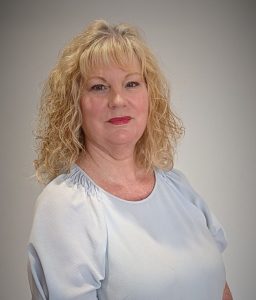 Mimi Cox
Nutrition, Naturopathy & Remedial Massage 
Bachelor of Health Science – Complementary Medicine
Diploma Remedial Massage
Diploma Aromatherapy
Mimi brings over 20 years of experience in remedial massage to our team. Helping the body heal is a motto she stands by. Having worked in private practice and with Physiotherapists, Chiropractors and Doctors over the years, using evidence based techniques is important to her. Mimi has a caring and compassionate nature and gives individualised attention. Mimi says "Regular massage assists the body to recover quickly and helps the nervous system function optimally. Massage also stimulates the immune system by 70%".
Mimi is also a fully accredited and registered naturopathy and nutrition practitioner, meaning she understands the body inside and out and can provide a wealth of knowledge to assist the healing response that will move you along your rehab journey.
Mimi graduated with a Bachelor of Health Science degree in Complementary Medicine with Charles Sturt University in 2010. Mimi also holds Diplomas in Remedial Massage and Aromatherapy and is a Beauty Therapist. Mimi has also completed extensive studies in Psychology.
Bookings for massage with Mimi are now open. Mimi will also be available for naturopathy. Find out more about naturopathy here.
Health funds: Mimi is fully accredited and registered with governing bodies in Remedial massage and Naturopathy. Provider numbers are available with all relevant health funds.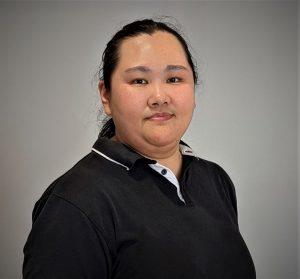 Zen Zheng
Remedial Massage Therapist.
Diploma of Remedial Massage Therapy 
After studying English at University and gaining her Bachelor's Degree, Zen started working in the massage therapy industry.
"Communication is the key to human life", says Zen.
She loves to get to know each client and tailor the massage experience to their needs. She's interested to know about your aches and pains so she can adapt her approach for you.
Zen gained formal qualifications in remedial massage in Brisbane in 2017. She also provides amazing relaxation massages.
With the enthusiasm to keep learning every day, Zen looks forward to meeting every client on the massage table. When she's not massaging, you might find Zen cooking, discovering new dishes and talking about food.
Bookings for massage with Zen are open now.
Note: Clients with the following health funds are able to claim their rebates directly with their funds (not through HICAPS): Defence Health, HCF, Mildura Health Fund.