Diploma of Remedial Massage Therapies 
Eden has been working in the Massage industry since 2015 where he specialises in Remedial, Relaxation and Spot Massage.
Eden Has worked across many different clinics over his year as a Massage Therapist and has picked up many ways of treating his clients to better fit their specific needs.
He plans on continuing to add to his skills as a Massage Therapist to better help his clients no matter who they are human (or canine!). When he is not massaging he can normally be found at his local dog club training groups of unruly puppies!
Bookings for massage with Eden are open now!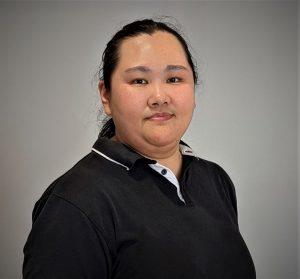 Diploma of Remedial Massage Therapy 
After studying English at University and gaining her Bachelor's Degree, Zen started working in the massage therapy industry.
"Communication is the key to human life", says Zen.
She loves to get to know each client and tailor the massage experience to their needs. She's interested to know about your aches and pains so she can adapt her approach for you.
Zen gained formal qualifications in remedial massage in Brisbane in 2017. She also provides amazing relaxation massages.
With the enthusiasm to keep learning every day, Zen looks forward to meeting every client on the massage table. When she's not massaging, you might find Zen cooking, discovering new dishes and talking about food.
Bookings for massage with Zen are open now.