We have a dedicated new and recent graduate training program, with a focus on innovative full-body assessment and treatment frameworks such as the Thoracic Ring Approach and ConnectTherapy. Our new graduate program is aimed for starting their private practice career. Whether you are straight from uni, in your first five years or transitioning from another area of physiotherapy, this program is designed to fast-track your success in this rewarding and stimulating area of physiotherapy.
Here's what to expect from your new graduate training program…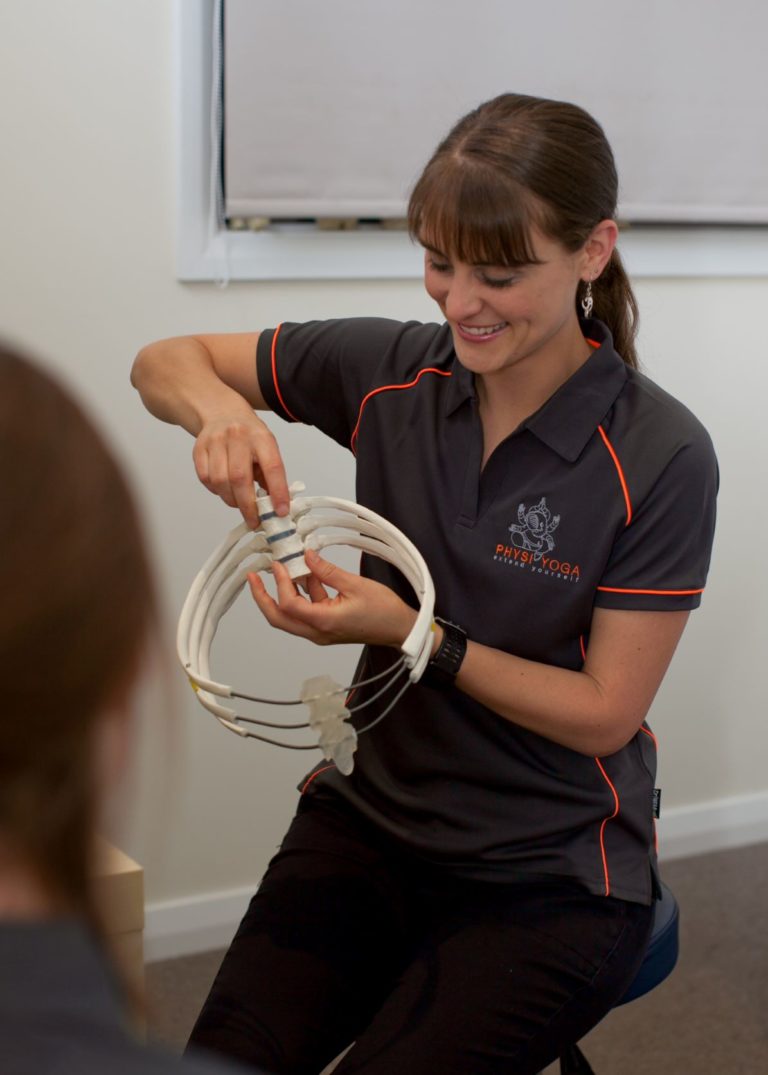 Long appointments
Initial consults are one hour with standard 30 minute follow-ups. As a new graduate, you'll be given an hour for every appointment, to help you reason through your client's rehab journey. No doubt, over six to twelve months, you will be able to manage the regular appointment schedule.
Mentoring
Our structured mentoring program is delivered in person and with access to our library of extensive resources. We have an 'open door' policy to help you manage tricky client problems. This means you'll have dedicated and informal opportunities to discuss cases. Further development is provided through co-treatments and dedicated skills sessions. Our program lasts approximately 18 months and, based on the highly individualised structure, is valued at over $12,000 and delivered to you free of charge.
Wellbeing
Your wellbeing is our priority. While we enjoy the stimulating, fast-paced environment of private practice, we also know that this cannot be maintained without developing strategies and systems to prevent fatigue and burnout.
In addition, we understand how important a calm, therapeutic space is. So we have large, private treatment rooms, all with natural light, three exercise spaces with natural bamboo flooring, dedicated staff toilets and a fully equipped kitchen. To keep the energy up – there are great coffee shops and cafes within walking distance!
Movement is Medicine
We have a strong emphasis on 1:1 and group exercise because we understand how powerful physical activity is for an individual's wellbeing. This is great for clients, and gives clinicians a break from the mental and physical demands of manual therapy.
Commitment
We are committed to your wellbeing as well as developing your leadership and a clinical skills. In return, we simply ask for your commitment to us. Physiotherapists wishing to enter our new graduate training program are expected to commit a minimum of 25 contact hours per week
Intake
We take on one physiotherapist for this position every two to three years, and we are always looking for our next shining star!
If you're interested, we would love to hear from you! Send through the following details to Emily at emily@physiyogastrath.com.au:
Your CV
A cover letter with why you want to join our team, your career goals for the next five years and what you aim to achieve from the program.