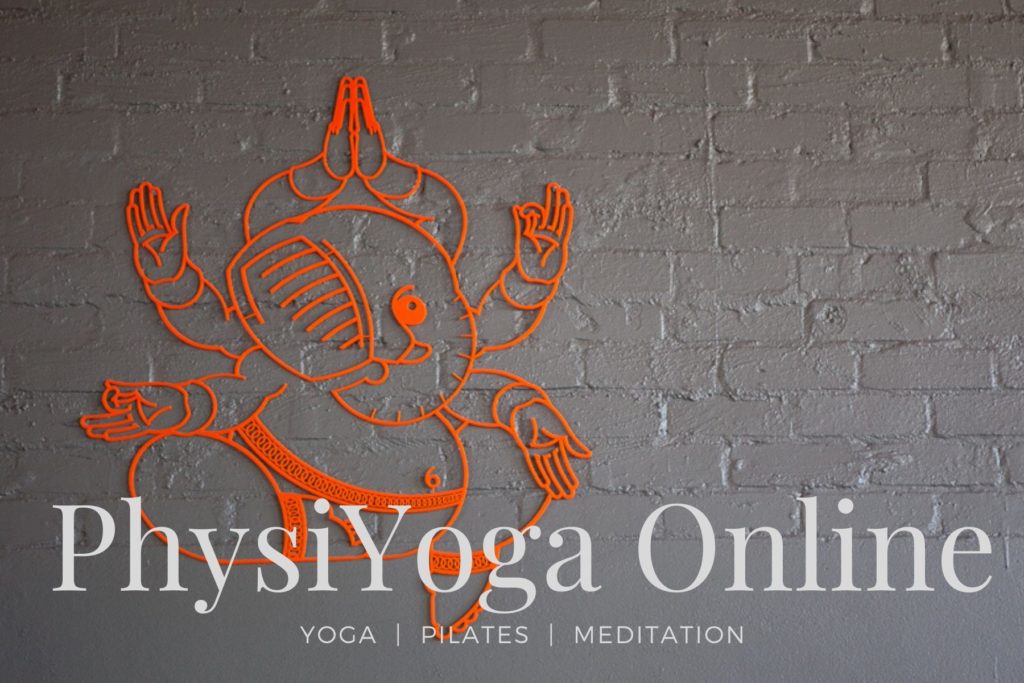 PhysiYoga is proud to support our clients through our online resources. We now offer online Telehealth consultations. Click the images below to learn more about our Virtual Physiotherapy services (Telehealth) or to enter our Online Studio and Online Yoga and Pilates exercise class resources.
Includes everything you need to participate in online classes. As classes progress, exercises will vary and difficulty will increase. Using equipment opens up exciting and challenging options for exercises.
The Pilates Pack is valued at $86 and includes the following items:
Yoga mat (4.5mm thick). For completing all exercises on.
Dumbbell set (2 x 1.5kg). Light weights to add extra resistance to feel burn in arm and posture muscles.
Stretchy Theraband (1m length). Can be used for stretching, or to add resistance to arms or legs with 100s of exercise options.

 

Self release trigger ball. For loosening up tight muscles around body, like giving yourself a massage
Orders will be accepted monthly. You can order here. 
Introductory special: Order your pack by 6th May for just $69. 
What if I already have some of the equipment listed?
If you only want to purchase part of the pack, ask our team to give you a quote on what you need.
How do I get my pack?
Please order by Wednesday 6th of May to be part of our first order. This will be available to pickup from Physiyoga Strathalbyn by the following Monday 11th May.
We plan to complete an order in the first week of every month for new participants.
What if I can't get to Physiyoga to pick it up?
We can post out your package of equipment for around $15. Estimated 3 business days after it arrives at Physiyoga.
What if I'd rather not purchase a pack right away?
There are items around the house that you may be able to substitute for the above items.
Towel = yoga mat
Dumbbells = Cans of food
Theraband = belt or towel
Trigger ball = tennis/golf ball